About us
Established in 2014, Zego with a group of small people with a big dream, started from the little things. After 5 years of experience, we have achieved many goals, our manpower has exceeded 60 people. In that process, we always aim for enthusiasm, creativity and build the foundation for our core value. More than that, we constantly strive for mutual development and benefit. Especially, our employees are the heart of our organization.
Our Slogan is "JUST FOR YOU"
1. With our members: Benefits, rights and development of our members is the number one priority.
2. With products: Users are the most important.
3.With partners: We put the benefit of our partner above all.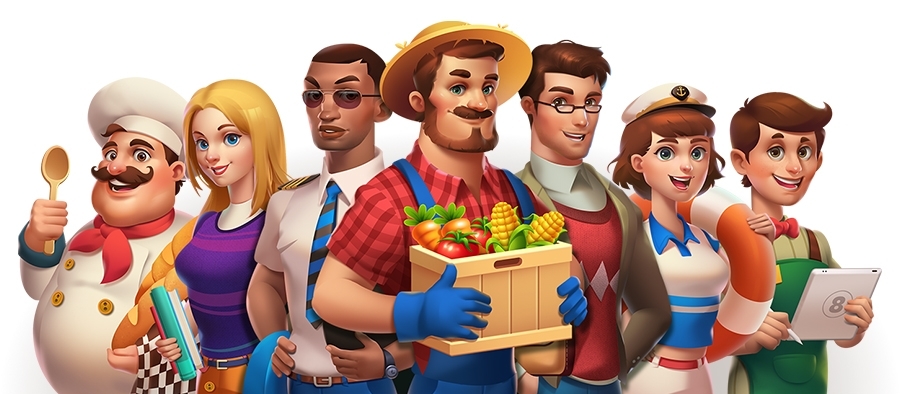 The Vision
1. Our main objective in the next 5 years is becoming the top 20 Game Studio Worldwide and Top 10 Worldwide Game revenue.
This is an ambitious goal, but it's not just a mere dream. We dare to think big. We did and we always have been building ourselves with this objective in mind. We are bold with investment, we generate detailed planning, well-thought strategy. In addition, we have support from many other partners, whom have many years of experience. However, your support is always needed in order to achieve greatness.
2. Mobile Game is not the only things we develop. After focusing on the first target, Zego aims to have an ecosystem consist of multiple components. These are the biggest opportunities for each and every Zego members with a big dream.
The Mission
Growing up together - Conquer big goals - Breakthrough
Our core value
1. The people: our members will be given many chances to sit down with the leaders and receive valuable knowledge from our CEO:
• Our members will be listened and share their goal, purpose and aspiration
• We will help them in figuring out their strength, weakness and wield it to develop their abilities and personalities.
• We will help them shape their career in order to fulfill their dream with a fitting role in the company
• We will provide the knowledge of self-developing, communication skills and successful lessons.
• Moreover, they will have the chance to hone their professional skill alongside much other knowledge
• Most importantly, their proposal will be listened and evaluated fairly. Their difficulties either in life or at work will be supported.
2. Enthusiasm: Being and Zego member, you will experience an environment full of youth, passion and positivity within each product, each activity and within our lives.
3. Creativity: the biggest strength of our organization is Growth Hacking. Many of our employees have the abilities to generate a breakthrough idea, accelerate the development and efficient application
4. Working together:
• We have a motto at Zego: "Compete Positively". This means we aim for the same path and our spirit will flourish together
• Always spread the spirit of "Think for each other". Always sharing, always helping each other in every situation.
5. Sharing
• The value you bring to us will be evaluated and rewarded deservedly. The more you give us, the more we give it back to you, Unlimited.
• When your team brings value to the company, as a member of that team, you will also be rewarded
• Even another team brings value to the company, you as well will be rewarded, of course, deservedly.